Clock No. 4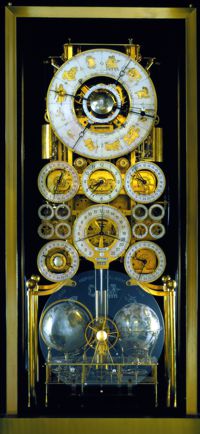 While clock No. 3 is technologically very impressive, it still can be improved when it comes to the appearance, as half of the clock consists of a cabinet that resembles a fusebox.
Science and art are all to often regarded as opposites, but as the work of Leonardo da Vinci shows, when fusioned, remarkable results can be achieved.
It might have been this beauty spot that Rasmus Sørnes wanted to address when he started working on clock No. 4, which has the same principle design, gear trains and transmissions as clock No. 3, but a very different look.
Under construction.
Location
Unknown.